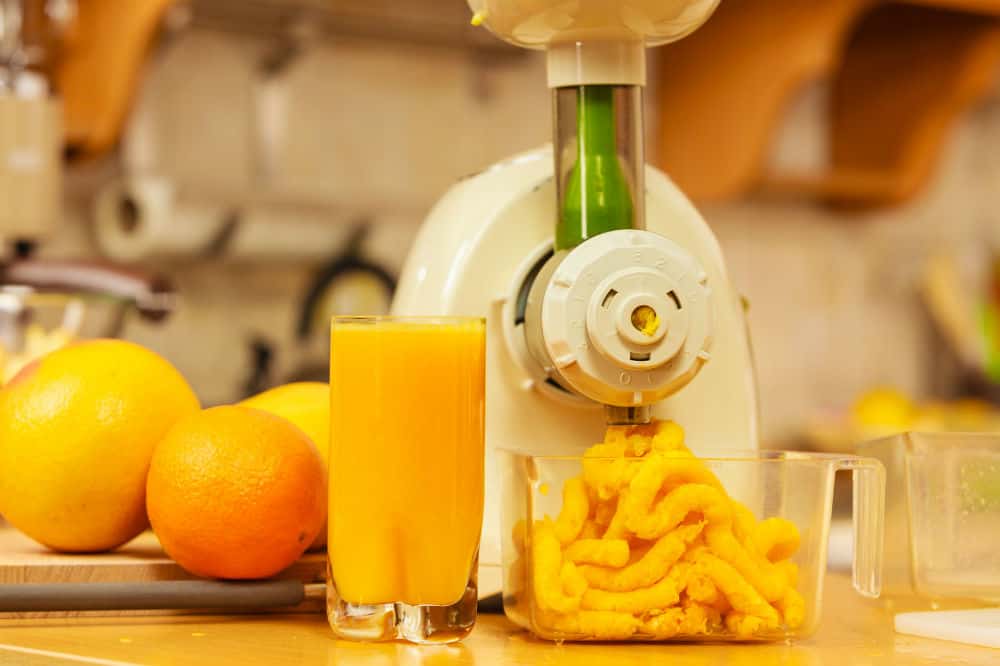 Whenever you make juices you end up with the leftover pulp. So what to do with pulp from juicer? Some people throw it away immediately while others consider using it in other foods.
Can you use the pulp from juicing?
Yes you can use the leftover pulp from juicing
What do you do with the pulp after juicing?
Use pulp in Veggie Burger, make dog food, add to pancakes, add pulp to soup, use the pulp for farm animals.
If you're unsure what to do with pulp from juicer, you can start using it in other foods since you could still get nutrients and fiber to your body.
Here are the top ideas for the pulp which do not involve throwing it away:
Juicer Pulp Recipes and Ideas
Make a smoothie using your juice pulp
The simplest method to ensure you use the pulp is to just add it to a smoothie. The good news is that it will give you the chance to add the much-needed fiber to your meal-replacer.
Since using all types of fruit and vegetable juice in the smoothie is good for your health, you also want to keep a healthy digestive system by using fiber. It has been shown by research that fiber has the potential of improving food digestion and this is why you should not avoid it. Now you know what to do with pulp from juicer for better digestion.
Make a broth from leftover pulp
If you are unfamiliar with broth, you should learn how to make it as it is used in top restaurants around the world. Vegetable broth can add a touch of inspiration to any fine dish and it is the perfect opportunity for you to use the pulp instead of throwing it away.
Vegetable broth can be used with meats as any vegetable sides. To make the broth, you will need to boil the pulp in water. You can add spice to suit your taste.
Make tea from pulp
Using the same technique as with the broth, you can boil fruit pulp to make tea. Since there are so many tea combinations you can try, it is not impossible to make a homemade tea that tastes delicious.
You can also add some spices to make your tea richer in taste. Some of them may include cinnamon or ginger, which are perfect to improve immunity and to boost the body`s metabolism.
Add Pulp to soup
You can make a delicious soup using the leftover pulp from the juicer. If you make vegetable juice and you don`t know what to do with the pulp you should add it to a soup.
This will improve the overall taste and will also change the texture of the soup. With a thicker texture, the pulp is perfect for most soups. This would be very good for a weight loss plan.
Add Pulp to delicious pancakes
Some of the best pancakes are rich and moist. This can be hard to achieve at home if you don`t know how to do it. But one tip is to use the pulp from fruit juices which can be added to the pancake mix.
This will not only add flavor to the mix but it will also come with extra moistness and a better texture. Since pancakes can be stored in the fridge, you can make a larger quantity that can be used for a quick and delicious breakfast.
Improve veggie burgers using leftover Pulp
If you are making juice from vegetables you can use the opportunity to add the pulp to your homemade veggie burgers. The burgers can also benefit from the extra moistness and richer taste.
Since you may be using different vegetables you can take the opportunity to experiment with the burgers. Veggie burgers can come with many tastes and this is the perfect opportunity for you to develop your own signature recipe. Another great idea on what to do with pulp from juicer.
Make crumble from your juice pulp
If you have a sweet tooth you know that a crumble can always represent a good dessert. As you have the extra fruit pulp, you can take the opportunity to make the perfect homemade crumble.
To do this, you will have to reduce the pulp and the juice and then add oats and spices. You can also add fruits to your liking for a richer crumble. You can be very with what to do with pulp from juicer.
Improve muffins with leftover juicer pulp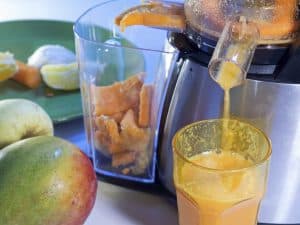 If you like muffins you can use the pulp to create the perfect dessert. Muffins can be consumed at breakfast or with drinks such as coffee or tea.
The good news is that you can basically use any type of fruit pulp to make delicious muffins. You can add the pulp to the muffin mix and bake as usual.
If you want to use the pulp with other baked goods you can do so. Some other baked goods which can be made using the pulp can come with cookies, cake, and even bread.
If you are watching your weight you can even try making granola bars with fruit pulp.
Add Pulp To Dog Food
If you have pets you can use the opportunity to improve the nutrients in their foods. With more nutrients and added moisture, the dog food
can prove to be better for the health of the pets. So what you can do with pulp from juicer is to improve the diet for your pets.
Using Pulp From Juicer For Farm Animals
It can also add fiber to their diet which will improve digestion. If you have other animals or live on the farm, you can take the opportunity to feed the pulp from the juicer to other animals also.
For example, some people feed the pulp to chickens. If you have too much pulp you don`t need to feed it all at once. You can freeze it in cubes and feed it to the animals as needed.
As you can see, the pulp from the juicer can be used in a number of ways. Gone are the days when you would throw away the pulp as it can still add vitamins, minerals, and fiber to other foods. It can even improve flavoring to various foods such as muffins or pancakes.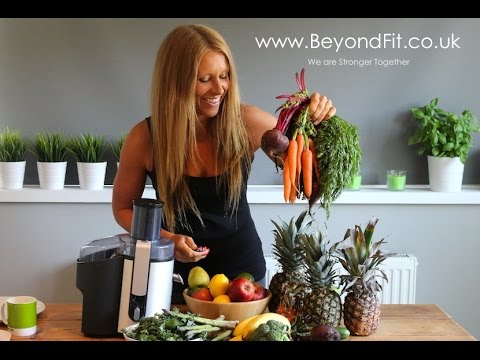 If you want to use the pulp in a professional way in the kitchen, you can even make a delicious broth which will add sophistication to your meals. Even professional chefs use the vegetable pulp to make delicious broth and the good news is that it is not difficult to make. Good chefs know what to do with pulp from juicer and you can get some great tips from them.
Using the pulp in a creative way will only depend on your willingness to learn new methods of cooking or even adding it to classic recipes with baked goods. If you don`t want to add it to foods, you can always feed it to your pets which is a good way of improving their vitamin and fiber intake.
Now you have some great ideas about what to do with pulp from juicer you can get creative and come up with some of your own. Please share any juicing tips in the comments below.